Regularly updated
We update our apps regularly and are constantly evolving.
Easy to use
Designed with the end user in mind for simplicity.
Dedicated support
You can contact our support team at support @ pro-certs.com.
Improvement suggestions
We welcome all improvement suggestions and ideas.
ELECTRICAL APPS
Enjoy the best

design and functions

combined together

We design, develop and maintain a collection of electrical apps & certification software to assist in the day to day needs of electricians and electrical engineers working within the electrical industry.

VIEW APPS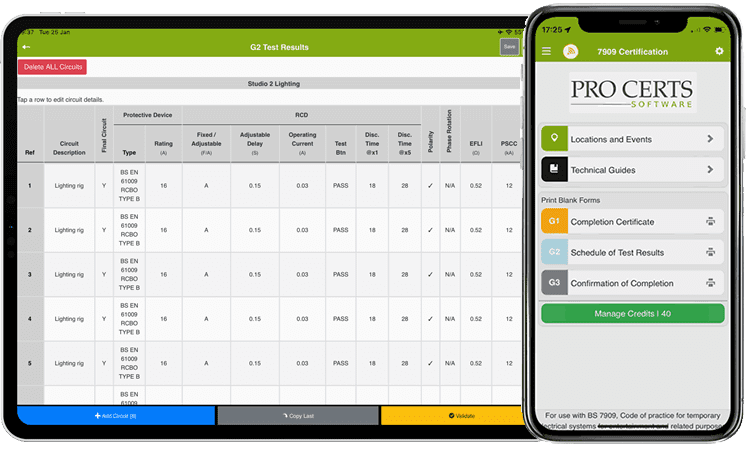 Certification Software
Our electrical certification software includes Pro Certs (Electrical Certification Software) and 7909 Certification for temporary electrical systems.
FEATURED APP #1
Diversity Calculator
Calculate the total connected load and apply diversity to ascertain the maximum demand.
SINGLE PHASE LOADS
Add single phase loads
THREE PHASE LOADS
Add three phase loads
DIVERSITY FACTORS
Pre-programmed diversity factors based on the On-Site Guide
LEARN MORE
USAGE FACTOR
Apply a UF to loads which will not be used at the same time
FEATURED APP #2
Adiabatic Equation
Let the app do the math with the pre-programmed adiabatic equation for calculating the minimum required earthing conductor.
EQUATION SYMBOLS
S = Size, la = Fault Current, I² = la squared, t = Time, k = Conductor k value.
INPUT PARAMETERS
Uo voltage, Zs, Pd type & rating, conductor type, conductor material.
CONDUCTOR K VALUES
k values are obtained from tables 54.2, 54.3, 54.4 & 54.5.
LEARN MORE
iOS & ANDROID
Available on iPhone, iPad and Android.
App Reviews
Don't take our word for it – here's what other app users say:
Excellent Stuff
I've recently downloaded the updated version and can honestly say it's gold excellent stuff.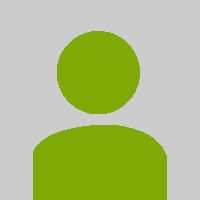 Astect Gibbo
Max Zs Values | iOS
Awesome App

Awesome app so easy to use with correct results.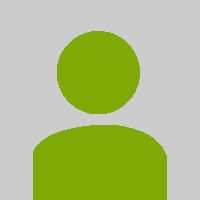 Kitchen Wizard 1971
Adiabatic Equation | iOS
Great App
It's a really useful app for those who want to check cable requirements on the fly.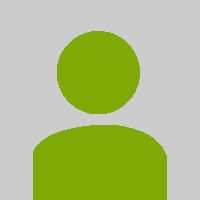 Dj Edison
Cable Calc |iOS
Counters
We have been developing electrical apps for iOS, Android, Windows Phone 7 (depreciated) and currently Windows 10 since 2011.
Subscribe

to our newsletter
Choose Your App
Have a browse below at few of our most popular electrical apps and certification software's, tap the image to view more information, or view all apps.
VIEW ALL APPS
Latest News
Latest news & electrical related articles from our blog.