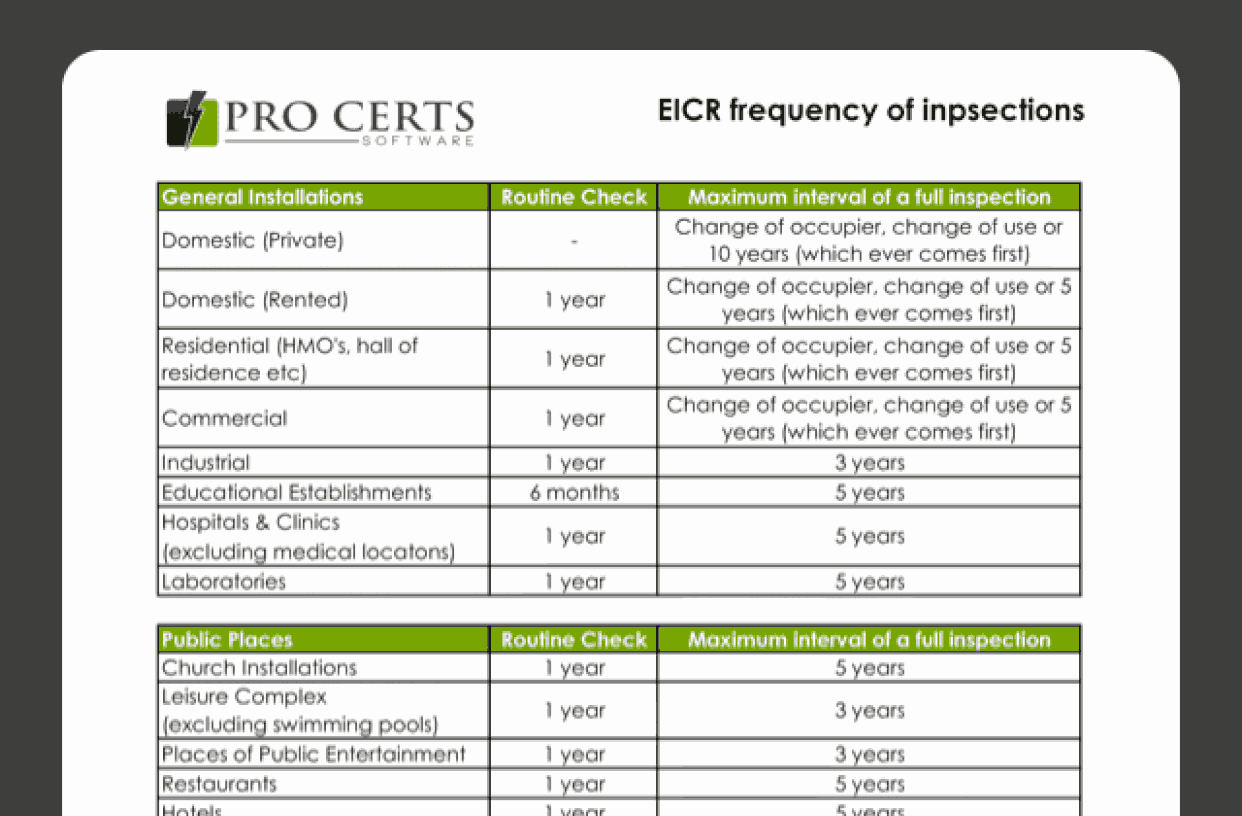 The frequency of how often EICR's should be carried out varies depending on the type, age and condition of the electrical installation. BS 7671 states the MAXIMUM intervals between inspections and an electrical inspector may specify a lower frequency based on factors such as condition and age.
How Often Does a Domestic Property Require an Electrical Inspection?
The maximum time between carrying out an Electrical Installation Condition Report (EICR) on a domestic property is 5 years, however the inspector may specify the installation is next inspected less than 5 years depending on the condition and age of the installation.
The older the installation = the lower the frequency of the next inspection is likely to be recommended.
Another factor on deciding the next inspection date is the condition of the electrical installation, if the installation has been altered and adapted many times this may warrant a lower interval between inspections.
EICR Next Inspection Table
Our Electrical Tools and Reference App includes an EICR Frequency of Inspection chart (amongst many others) which covers private rented accommodation, commercial offices, industrial factories, swimming pools, places of public entertainment, petrol stations, marina's and many more…
EICR Software
In addition to our Electrical Tools and Reference App, a great time saving software for producing EICR reports is the Pro Certs App. Pro Certs is an easy to use Electrical Cert Software for producing Electrical Installation Certificates and Condition Reports.
---