The maximum Zs value for MCCB's varies depending on the manufacturer of the BS EN 60947-2 protective device.
Trying to locate the manufactures specific Zs chart for a particular MCCB can be tiresome and very time consuming, which is why we have added a number of manufacture BS EN 60947-2 Zs charts to our Max Zs Values App.
Manufactures Zs tables include some for Crabtree,  Merlin, Dorman Smith, Hager, Telemacanique, GE, Eaton, Square D. The included MCCB Zs charts includes various MCCB's, Frames and types from a variety of manufactures.
In addition of the MCCB charts also included are the common BS EN 60898, 3871, 61009, BS 88 fuses, RCBO's and MCB's  along with many more.
MCCB Zs Charts PDF
Many of the manufacture Zs value charts for MCCB's are in PDF format which can also be printed directly from inside the app.
Navigate from the home screen to 'Max Zs Values' >  '60947-2 Manufacturer Devices' > select manufacturer.
Once you have opened a PDF file you can print the MCCB PDF Zs chart by tapping the printer icon at the top of the screen (on some android devices tap the "?" icon to print)
Max Zs for 60974-2 MCCB
If you have any specific MCCB Zs charts you would like us to add to the Max Zs app then let us know.
Please ensure the tables are to the current version of the wiring regulations and factor in the Cmin factor @ 230V.
The Cmin factor is 230 x 0.95 = 218.5 volts, therefore to calculate Zs: 230 x 0.95 = 218.5, 218.5 / la = Zs.
MCCB Settings
Many MCCB's can be adjusted to suit individual requirements, the settings of an MCCB can affect the maximum permitted Zs value. The setting of an MCCB can include I2t, Ir, lsd, li, lg, xIn.
The settings are for over current protection (Ir), over current protection time setting (tr), short circuit protection (lsd), short circuit time delay (Tsd), instantaneous current setting (li), earth fault protection or ground fault protection (lg).
MCCB Setting Options:
Ir = Long Time Current Thermal Setting | Protection against overload
tr = Long Time Delay Setting (seconds) | Protection against overload
Im / lsd = Short Time (Magnetic) Setting | Protection against short circuit
Tm / Tsd = Short Time Delay Setting (seconds) | Protection against short circuit
li = Instantaneous Setting | Protection against dead shorts
lg = Earth Protection Setting | Earth protection
tg = Earth Protection Time Delay setting | Earth Protection​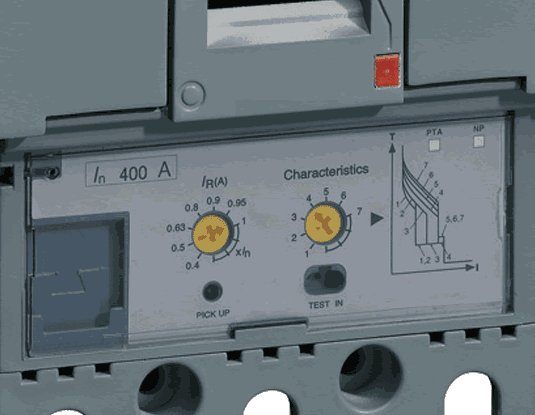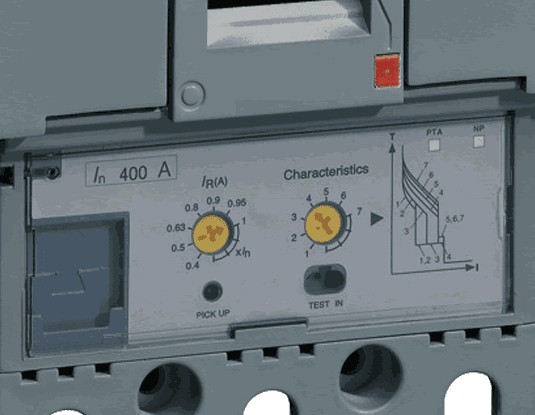 Refer to the manufactures documentation on how to correctly set up the MCCB settings.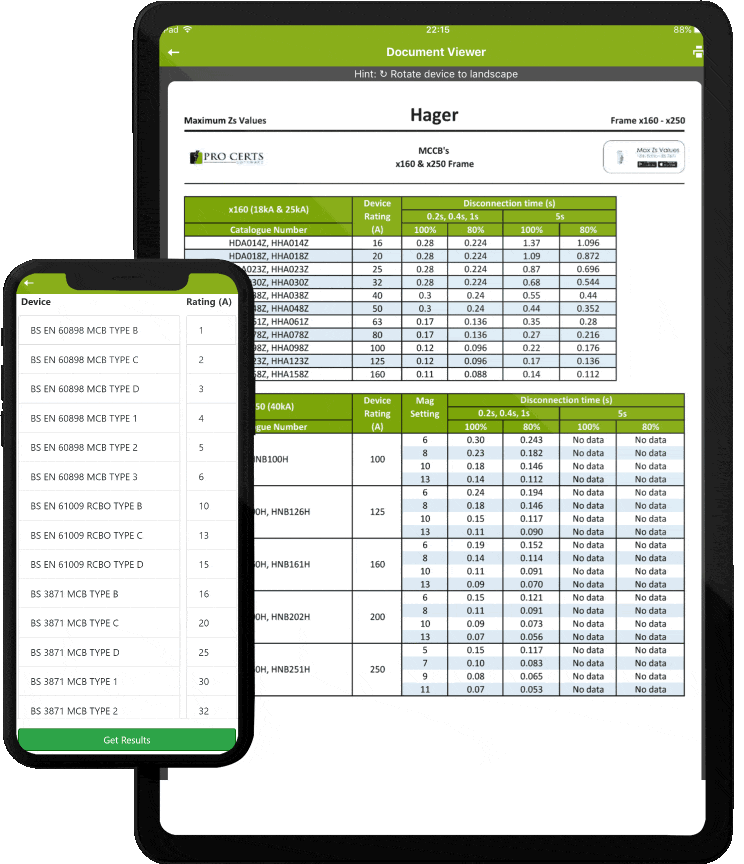 GET THE APP!
BS 7671 Maximum Zs Values
✔ BS 7671 18th Edition
✔ MCCB Zs Tables
✔ BS EN MCB's, RCD's, and Fuses
---