As smartphones and devices such as the iPad, iPhone, Android phones and tablets are becoming more and more powerful with ever increasing memory capacity this in turn enables us to develop smarter and more powerful electrical apps for smartphones and mobile devices which are likened to the traditional PC based software solutions.
Webb App or Native App
Webb apps are basically web-hosted websites which are made to look and feel like a native application and are hosted on a remote web server. To initially access an web app or mobile web app you will need a reliable connection to a WiFi or mobile network. Some times a web app will ask to "Save to home screen" which will place an icon on your device's home screen which may look like a native application icon.
Native apps are a software program (or game) which is designed solely for use on a mobile device and is distributed via an app store. We design our electrical app functions and features to work offline so they are available to use when you need it, with or without a connection to a mobile of WiFi network.
Electricians and Electrical Apps
We have been developing electrical apps for electricians since 2011 and still continue to support and update our existing collection of electrical apps and also develop and release new electrical apps as the ideas / demand arises.
Top 5 Electrical Apps for Electricians
Below we list in our option our top 5 most useful must have electrical apps for 2021 …
Bonus App: Desktop Cloud Electrical Software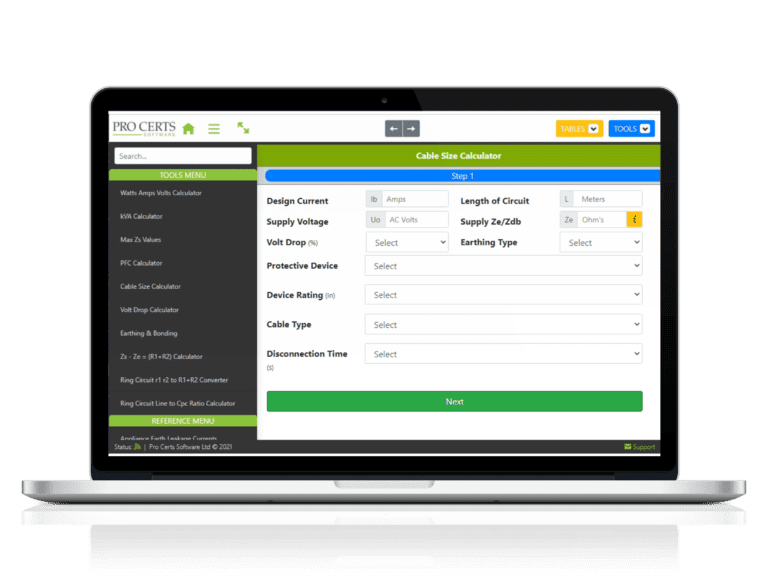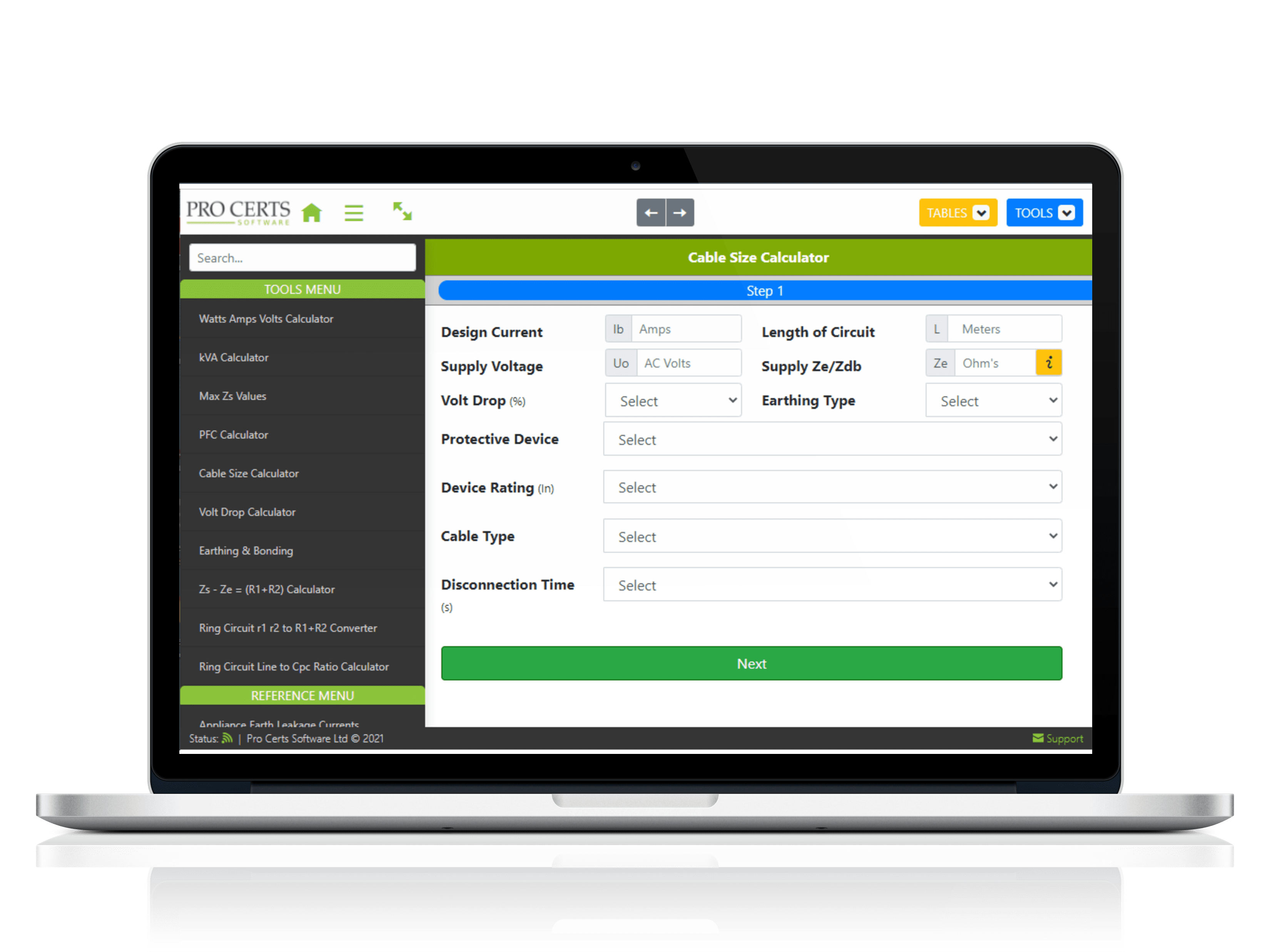 Desktop PC cloud electrical software is based on our popular Electrical Tools and Reference app and can be beneficial to the office user for carrying out tasks such as a cable size calculation or kVA conversion, this cloud based electrical software also includes more….
---