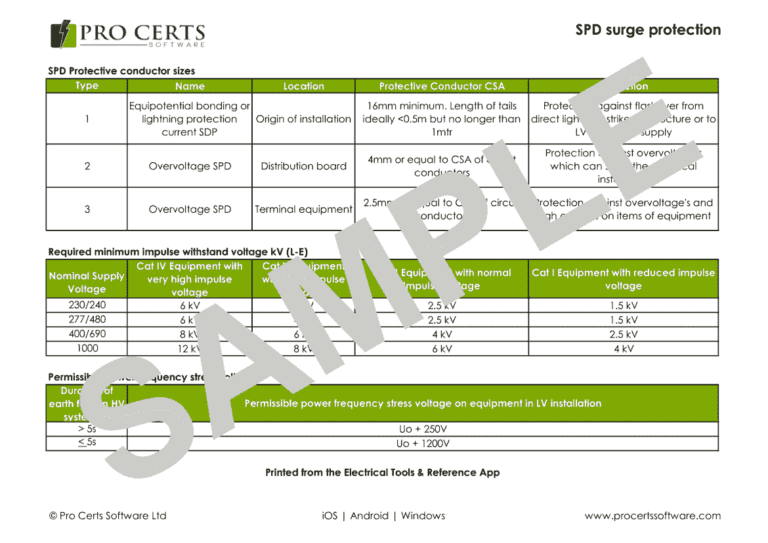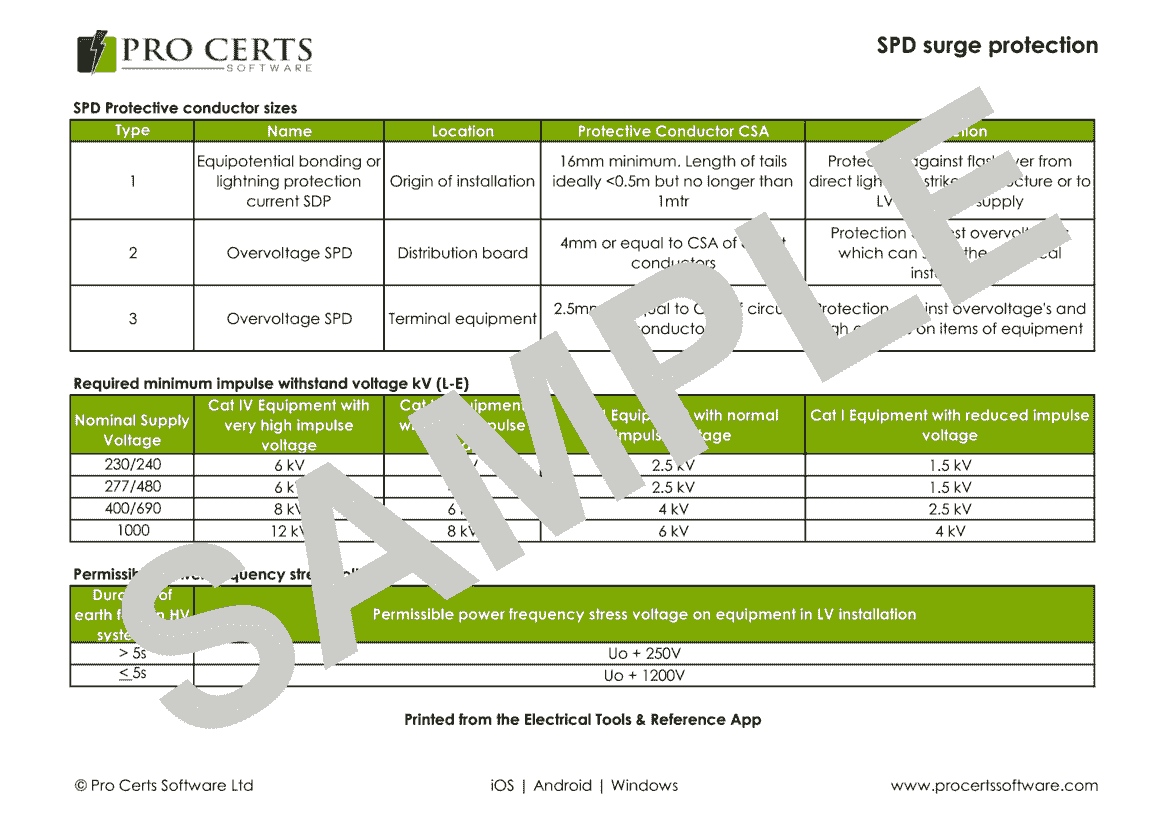 Print electrical charts directly from the app. The new impending 2019 free update of the Electrical Tools & Reference app will include new updated electrical charts with a new print function to enable you to print the BS 7671 electrical charts and guides straight from your iPad, iPhone or Android device.
Along with the print function you can also just view the charts on your device, screenshot and share and with all the electrical charts you can rotate and zoom in on the charts without the need to print.
The included electrical charts are in PDF format and size A4 for ease of reading when printed. Charts which are currently included are charts and guides which are useful for the day to day working of an installation electrician, maintenance engineer or electrical inspector who needs quick and easy access to BS 7671 charts.
A useful set of electrical charts for testing & inspecting or electrical installing and maintenance.
Print Electrical Charts from your Phone or Tablet
The electrical Tools & Reference App includes many of the charts an electrician could need on a day to day basis, the app also includes multiple calculators and tools to assist in aspects of electrical work.
The electrical app is available in the iOS App Store for iPhone and IPad and also Google Play for Android devices.
Charts include EICR frequency of inspections chart, cable rating charts, bathroom zones, IP ratings. The Electrical Tools side of the app includes Max Zs Values, Cable Calculator & Volt Drop Calc & many more charts, tools and calculators. This version of Electrical Tools & Reference update is due early 2019!
Subscribe to our YouTube channel to be notified when new videos are available.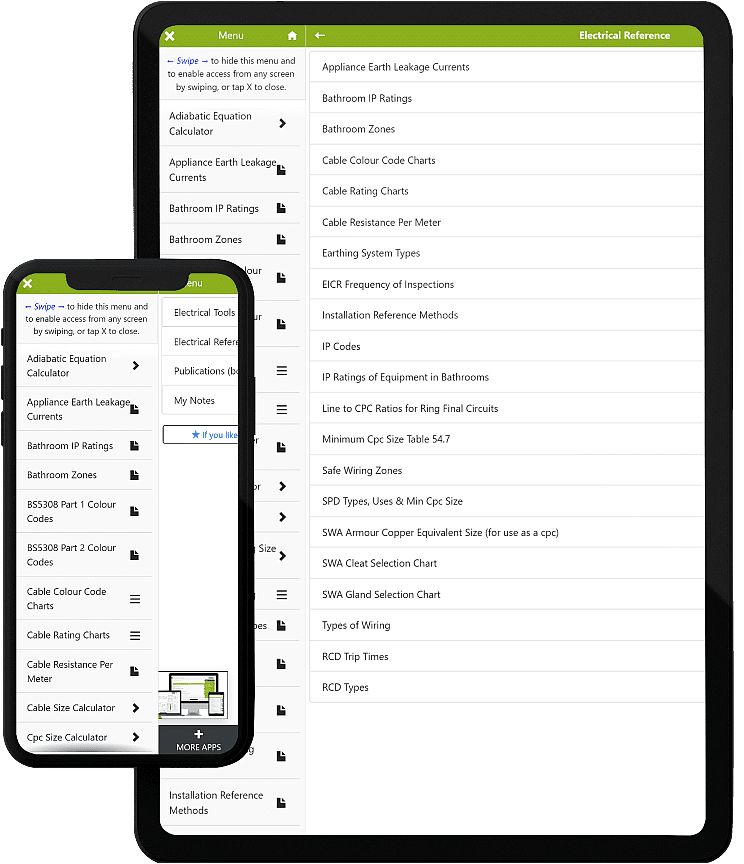 Download the Electrical Tools and Reference App from your chosen app store or learn more.
---