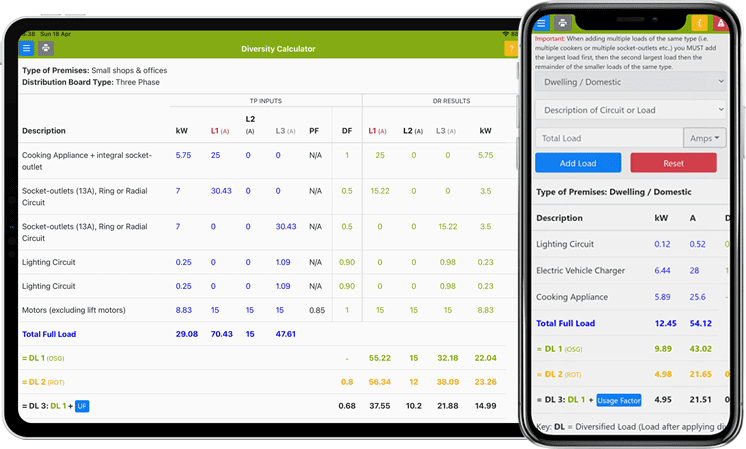 We have published an update to the Maximum Demand Calculator (v1.0.2) for Android, iPhone and iPad aka Diversity Calculator which includes many new features and improvements.
New Features:
Improved default circuit descriptions.
Improved help guide.
Added a new circuit / load type "Custom Circuit"
Enabled editing of the default power factor value for applicable three phase circuits.
Custom Circuits:
You now now select the new option Custom Circuit for all types of premises. A custom circuit enables you to enter your own specified diversity factor for the specific custom circuit which will override the default diversity factor value.
For a custom circuit  you can also to enter your own circuit description for all custom circuits.
Enter your own diversity factor value.
Enter your own circuit description.
---